The Advanced Visual Developer software by BitbyBit software status update! The Advanced Visual Developer project is intended to bring high level, professional visual development tools to the AmigaOS4(tm) platform.
As written by Jamie Krueger,
Hello everyone,
For any of you that may have seen my presentations at the
last AmiWest show, or read my post below, we (Amiga On The Lake
and myself) announced that there be a significant update to
AVD released to the current owners by December 5th of this year.
Also scheduled for the 5th was the new listing for the
"AVD Early adopter's special offer" to go up on AOTL's
store, where new customers have a final chance to
purchase the commercial AVD Suite at the Pre-release
price of $199 before AVD 1.0 is released.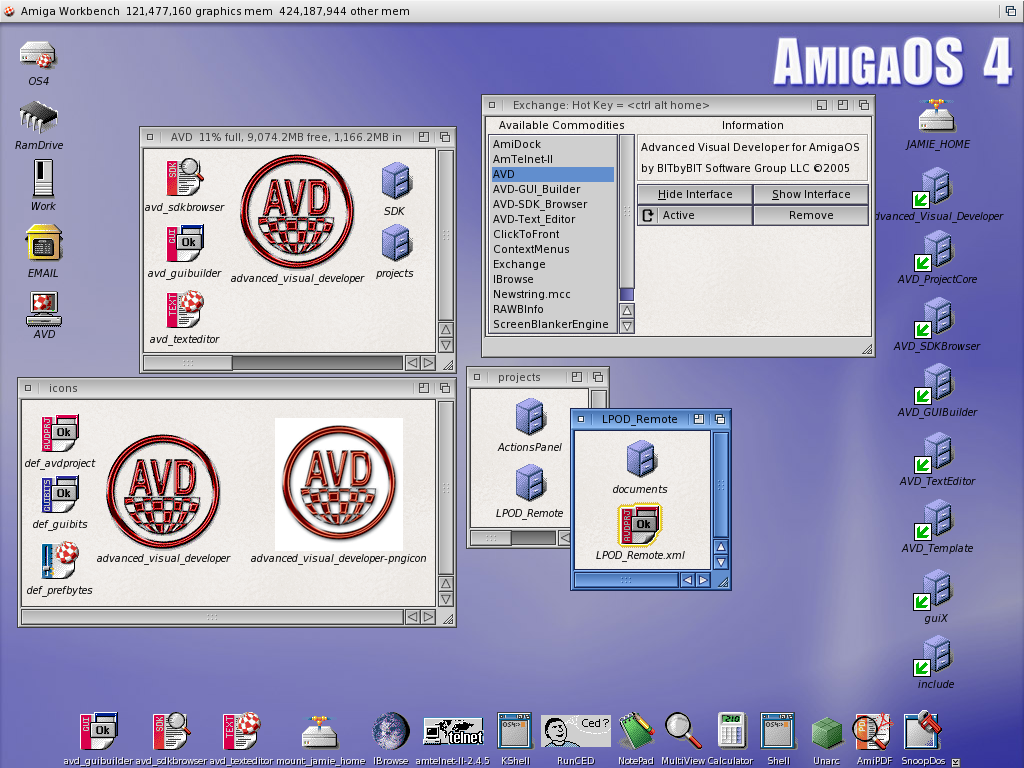 So, for those of you keeping track, the 5th was a few days ago,
and nothing has yet appeared on either site.
Do not despair :-), there has been some unavoidable
delays since returning from AmiWest at the end of October
which have pushed back the intended release for Dec. 5th.
More info… http://bitbybitsoftwaregroup.com/index.php