Since 2017 my AmigaOne X5000 has been running with the same Gelid Silent 6 Fan. Since a few days, that Silent became Noisy so it was time to replace the fan. I already bought two new Silent 6 fans just in case a thing like this would happen. I also had a MSI RX 570 4GB card ready to replace the R7 250 card the X5000 came shipped with. With the RX series we can use the GPU for hardware decoding things like movies to ofload the CPU.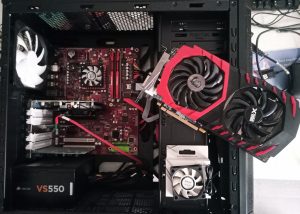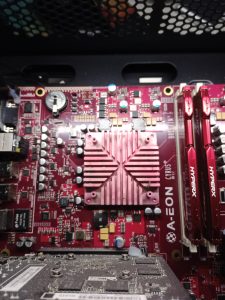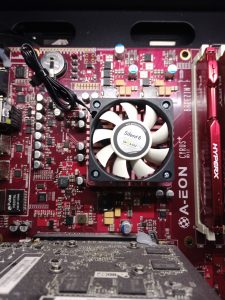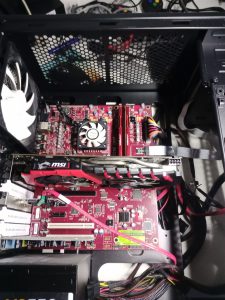 SUCCESS!! 🙂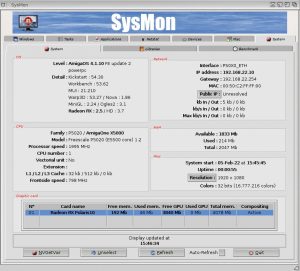 GfxBench2D 2.9 (27.1.2022)
A benchmark tool for graphics cards.
Written by Hans de Ruiter.
Copyright (C) 2011, by Hans de Ruiter, all rights reserved
————————————————————
System Information:
OS: AmigaOS Release 4.1 – Final Edition Update 2
Motherboard: AmigaOne X5000/20
CPU: Freescale P5020 (E5500 core), 1.2 @ 1.995 GHz
L1 Cache Size: 32768, L2 Cache Size: 524288, L3 Cache Size: 0
Total RAM: 2 GiB
External Bus (FSB) Speed: 798 MHz
Exec.library version: 54.30
Graphics.library version: 54.248
Intuition.library version: 54.28
Picasso96API.library version: 54.18
Rtg.library version: 54.90
Opening screen: RTG-0:Board 0:1920×1080
Board name: Radeon RX Polaris10
Product ID: 0x67df Vendor ID: 0x1002 SubProduct ID: 0x3416 SubVendor ID: 0x1462
Board driver: PCIGraphics.card (53, 18)
Chip driver: RadeonRX.chip (2, 5)
VRAM: 4 GiB
Display mode: 1920×1080@61 (32 bpp)